Top Products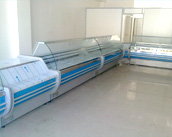 Refrigerated showcase "Donna"
Refrigerated showcase "Donna". Horizontal cooling display case with range of 0 to 4 degrees. Suitable for meat shops, grocery stores and supermarkets.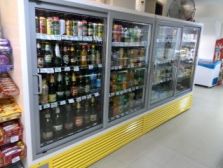 Refrigerated showcase 3m
Vertical refrigerated showcase, cooling with sliding doors, LED illumination, remote unit. Suitable for packaged cheeses, milk, soft drinks, beer and juices.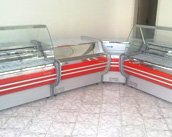 Refrigerated showcase "Donna"
The most commonly used refrigerators for food. Under the exhibition area has refrigerating cabinet.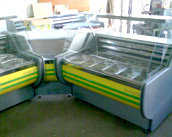 Suitable for ready meals in gastronorm containers. Made in two types - dry and type "Ben Marie". Gastronorm containers are ordered further, according to customer needs.
Useful Information
Contacts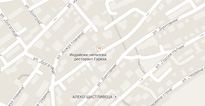 Plovdiv
"Kuklensko shose 17" street, hall 23

Phone: 0879375930
Mobile: 0888759406

kostadinov63@abv.bg